K.S.V. Lakshmi Ammal
From Tamil Wiki
இந்தப் பக்கத்தை தமிழில் வாசிக்க: கி.சு.வி.இலட்சுமி அம்மாள் ‎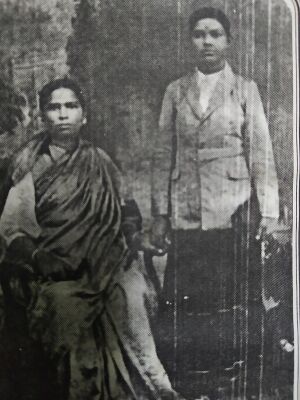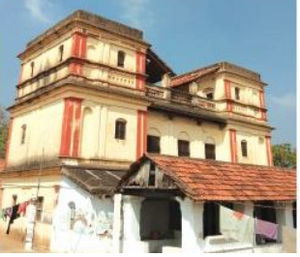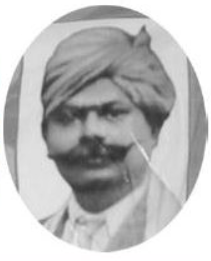 K.S.V. Lakshmi Ammal (1894- 1971) was a scholar who wrote a famous Zamindarini Commentary for Thirukkural under the title Thirukkural Deepalankaram, which was published in 1929.
Personal Life
K.S.V. Lakshmi Ammal was one of the five wives of Krishna Vijaya Poochaya Nayakkar of Marungapuri Zamin near Manapparai in Trichy district. Marungapuri Zamin was spread out over 24 km and the zamindar ruled over 322 villages and 14 temples. They were known as the Pulikuthi Nayakkar family. The other four wives of Krishna Vijaya Poochaya Nayakkar were Rukmini, Muthalagu, Vellaiyamma, and Ponnalaku.
Born in 1894, Lakshmi Ammal was the fifth queen of the Marungapuri Zamin. She had a daughter named Andal. The eldest wife, Ponnalagu's daughter was Neelambal. The other wives did not have children. Lakshmi Ammal adopted her daughter's son Sivasanmuga Poochaiya Nayakkar as her heir while Ponnalagu Ammal adopted her own daughter's son Kumara Vijaya Nayakkar as hers. After the abolishment of the Zamindari system, the temple management rights and possessions were shared by both heirs. Lakshmi Ammal died in 1971.
Literary Work
K.S.V. Lakshmi Ammal wrote a commentary to Thirukkural titled Thirukkural Deepalankaram. Lakshmi Ammal mentions that M.R. Arunachala Kavirayar's commentary for Thirukkural was the only one available in prose. However, since it was written in a complex language, she decided to write her own in a simpler style.
Social Work
K.S.V. Lakshmi Ammal was a nominated member of the Trichy District Board and the President of the district level Bharathi Sahothara Sangam .
Place in literature
K.S.V. Lakshmi Ammal's commentary approaches Thirukkural from the Hindu philosophical tradition. Later day myths about Thiruvalluvar are mentioned in the book under the title of Thiruvalluvanayanar Puranam.
On the heels of the Tamil publishing movement which published ancient Tamil books in print (which were available until then only as palm-leaf manuscripts), came the movement to interpret ancient Tamil texts with modern literary and historical devices. This was called the 'commentary movement'. Lakshmi Ammal was one of few women who were part of this movement.
References
‎
---
✅Finalised Page