Ajithan
From Tamil Wiki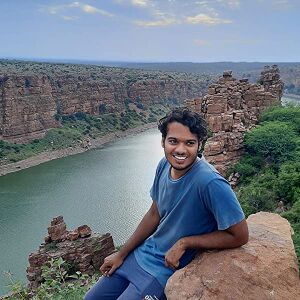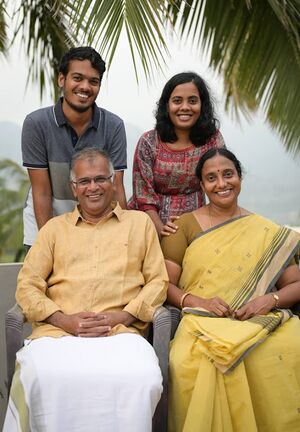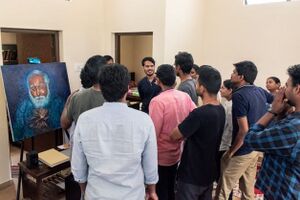 Ajithan (Born: February 28, 1993) He is a Tamil writer that has written novels. He is also an aspiring filmmaker that has worked on films with the director Mani Ratnam. Ajithan is a scholar in western music and philosophy and conducts classes in those fields.
Life
Ajithan was born to writer Jeyamohan and Arunmozhinangai on February 28, 1993 at Dharmapuri. He completed his schooling at SLB school Nagercoil. He completed his BSc in Environmental Science at St. Joseph's College Bengaluru and obtained a M.A in Philosophy at Sankara Sanskrit College, Kalady, Kerala.
Literary Career
Ajithan's first novel Mythri was published in 2022. His second novel Al Kissa was published in 2023. Ajithan's first short story "Justin and judgement day" was published in Vallinam Magazine January 2023 issue. His ideal writers are Tolstoy, Shakespeare, Basheer and Jeyamohan.
Ajithan is a student of western philosophy and western music. His favorite philosophers are Arthur Schopenhauer and Augustine of Hippo. He is an ardent fan of Wilhelm Richard Wagner, Ludwig van Beethoven, and Gustav Mahler.
Films
Ajithan directed a short film named "Kappan" in 2017. He directed a documentary on Jeyamohan titled "Neer, Nilam, Neruppu". He worked as an Assistant Director with Mani Ratnam on films such as "Oh Kadhal Kanmani", "Kaatru Veliyidai". He also worked as Dubbing Supervisor in Ponniyin Selvan. He is an admirer of Directors Terrence Frederick Malick , Werner Herzog, and Robert Altman.
Books
References
‎
---
✅Finalised Page