Kamala Virudhachalam
From Tamil Wiki
இந்தப் பக்கத்தை தமிழில் வாசிக்க: கமலா விருத்தாசலம் ‎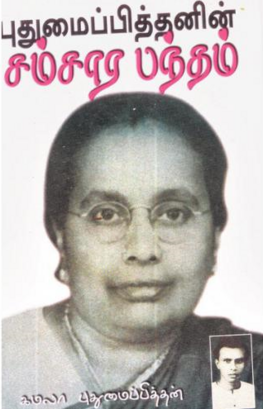 Kamala Virudhachalam (1917-1995) was a Tamil fiction writer . She was the wife of the acclaimed writer Pudhumaipithan.
Birth, Education
Kamala Virudhachalam was born in 1917 in Thiruvananthapuram to P.T. Subramania Pillai, a renowned contractor in the public sector. She completed her high school in Thiruvananthapuram.
Personal Life
At the age of fifteen, Kamala married So. Virudhachalam (Pudhumaipithan). They had a daughter named Dinakari. Pudhumaipithan died in 1948.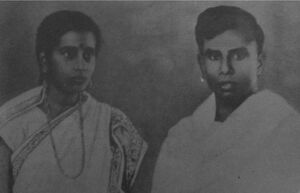 Literary life
Kamala Virudhachalam, who started writing after 1935, published stories in Dinamani and Grama Uzhiyan magazines. "According to him, there were no separate norms for the husband and wife. The suffering he endured during his lifetime is immeasurable. He likes to talk a lot. Some days we would talk until 2 a.m. We discussed books, writers, literature, poetry, stories, family, and so much more. He has an eloquent way of saying everything. He kept urging me to write stories. 'You can write real, immortal stories. It is my wish that you should accompany me in my writing,' he'd say," writes Kamala Virudhachalam about her husband in her book Pudhumaipithanin Samsara Bandham. Her short stories were published in 1971 under the title Kasumalai.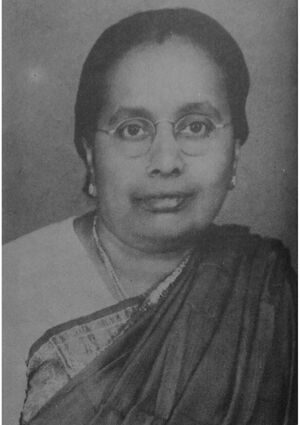 Death
Kamala Virudhachalam passed away in 1995.
Books
Short Stories
Mudhalaichattai
Kasumalai
Kulandhai Meenal
Kadhal Purthy
Others
Pudhumaipithanin Samsara Bandham
Kanmani Kamalavukku (Pudhumaipithan's letters to his wife)
References
‎
---
✅Finalised Page