Kadarkarai
From Tamil Wiki
இந்தப் பக்கத்தை தமிழில் வாசிக்க: கடற்கரய் ‎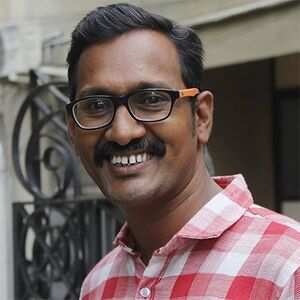 Kardarkarai (June 1, 1978) is a poet & research scholar specializing in Tamil literature & history. He consolidated the works of A.K. Chettiar and now continues his research on Gandhi and Bharathiar.
Birth, Education
Kadarkarai was born R. Hyder Khan to Rahman Khan and Noorjahan, in Virudhachalam in Cuddalore district, on June 1, 1978. He discontinued schooling before the end of the high school year and worked part-time in Pondicherry while completing his diploma in Electronics. At the University of Madras, he completed his degree in Economics through long-distance education.
Personal Life
In 2000, he worked as an associate editor at Kungumam magazine. In 2004, he started working for Kumudam magazine and continued in the position for 12 years. He worked on the Puthiya Thalaimurai television channel for three years after Kumudam. He then continued as a freelance writer. Kadarkarai is not married.
Literary Life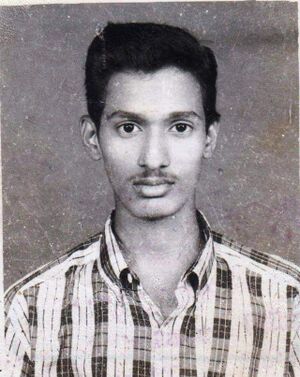 Kadarkarai has been fascinated by Thiruvasagam and Vallalar right from when he was a child. He changed his name to Kadarkarai to remove any religious identification. His first work was published in Suntharasugan magazine from Tanjore. He started out as a poet, then became intrigued by pioneer journalist, A.K. Chettiar's works and continued to research his contributions. After collecting and reading his works, he realized that many of them had not been published in any organized manner and so he set out to compile and consolidate them. He spent nine years in the archives department as a part-timer to continue his research towards this compilation. He left his job from the magazines to dedicate all his time to his research. He released up to 2,500 pages of compiled work. Through his research on A.K. Chettiar, his interest in Bharathiar and Gandhi was piqued and he continues his research on them.
Awards
Ananda Vikatan Nambikkai Award
Sirpi Arakattalai Award
Jayanthan Award
Books
Poetry
Ithuvarai Iyalbinri Thavikkum Veedu (2002)
Vinmeen Vizhuntha Idam (2004)
Kannadi Kinaru (2010)
Kafkavin Karappan Poochi (2021)
Vanathin Keezhe Oru Veedu (2022)
Research
A.K. Chettiar Padaippugal (two volume) - 2016
Bharathi Vijayam (Bharathi's friends about Bharathi, more than 1000 pages, two volumes) - 2017
Gandhi Padukolai: Pathirikai Pathivugal - 2019
Bharathi Ninaivugal Sempathippu - 2019
Manikodi Cinema - 2021
Yamarintha Pulavan (Critics articles about Bharathi written between 1918 and 2021, 1300 pages) - 2022
Aninizhar Kaadu - Conversational book on wild animals
Vithaiyilirunthu Thulirkum Maruthal - Interviews with Nammazhvar
Links
‎
---
✅Finalised Page