K. Magudeeswaran
From Tamil Wiki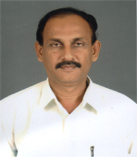 இந்தப் பக்கத்தை தமிழில் வாசிக்க: கு. மகுடீஸ்வரன் ‎

K. Magudeeswaran (birth: December 11, 1959) is a Tamil writer, researcher, editor and poet. He has a doctorate in Tamil literature. He published poems like Thakkai Ramayanam, Thalaya Nalloor Kuravanji from its original manuscripts into books. He has received the 'Moovendar Award' for his book Samana Kaapiya Thalaivargal.
Birth & Education
K. Magudeeswaran was born to Kumaravel and Kuppathaal on December 11, 1959 in a village called Vagarai in Palani district.
K. Magudeeswaran studied in the Vagarai Panchayat School till class 10 and continued his P.U.C in Palani Municipal High School. He completed his B.A. Tamil Literature from Palaniandavar Arts College and M.A. Tamil Literature from Madurai Kamaraj University. K. Magudeeswaran received his M.Phil from the Kamaraj University for the Topic "Paattiyal Noolgalil Samoogam". (The Society in the Treatise Of Poetic Compositions) He completed his Doctorate from Annamalai University for the topic "Samanakaapiyangalil Thalaivargal".
Personal Life
K. Magudeeswaran married S. Shanthi Devi in 1995. They have two daughters Bharathi and Kathirnila.
From 1992, K. Magudeeswaran served as the Principal of Tarapuram Teacher Training Institute for two years. In 1994, he joined Vasavi College, Erode as an assistant professor. Later, he worked as the Head of the Tamil Department at Gopi Arts College for fifteen years. After retirement, he worked as a lecturer at Bharathiar University, Perundurai.
Public Life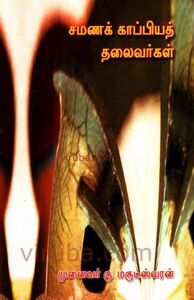 Literary Life
K. Magudeeswaran wrote and published a collection of poems titled "Kanavai Tholaithavargal" (meaning - the ones that lost their dreams) while pursuing M.A. at Kamaraj College, Madurai.
He wrote the book Tamil Ilakiya Varalaru</>' (Tamil Literary History) for Tamil Nadu's education syllabus. His two explanatory texts of Tholkaapiyam (Sol (word), Ezhuthu (letter)) have been used in the syllabus of Periyar University. He has written and published books related to drama and epics in Tamil Virtual University.
Research Life
K. Magudeeswaran's research works started when he was studying M.Phil Tamil Literature. He did his research on the topic "Paatiyal Noolgalil Samoogam" . He received his Doctorate for his research on the topic "Samana Kaapiya Thalaivargal" (Heroes of Jain Epics).
He researched on the depiction of heroes of the Jain epics such as Perungathai, Sindhamani. Based on the results of these studies he wrote the book "Samana Kaapiya Thalaivargal" which was published by 'The Parkar' publications.
From 2004 to 2010, he conducted research on the Kongu region and wrote ten books such as Kongu Malargal (Kongu flowers), Kongu Selvangal (Riches of Kongu), Ilakiyangalil Kongu (Kongu in literature) and Kongu Manigal (Kongu Gems).
When K. Magudeeswaran worked as a professor, his doctorate students conducted more than ten researches under his guidance on the Kongu cultural researchers such as Poet S. Rasu, Deivasigamani Gounder.
Publishing Works
From 2010 he started working on publishing books from its original manuscripts. After the death of Arunachala Gounder, the remaining original manuscripts of Thakkai Ramayanam left by him were published as books by K. Magudeeswaran. He continues to publish several manuscripts as books including the manuscript of U. V. Swaminatha Iyer that he received from Deivasigamani Gounder. He has published Kuravanji songs like Thalaya Nallur Kuravanji and Periyannan Kuravanji from the original manuscripts. Currently he is focusing on publishing Paampanna Gounden Kuravanji, Paammanna Varka Maalai, Konkan Padai and books related to Palani (Palani Nondi Nadakam).
Awards
In 2004, he received the Moovender Award for the book "Samana Kaapiya Thalaivargal".
List of Books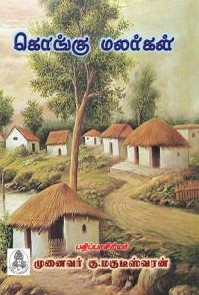 Kanavai Tholaithavargal (Poetry Collection)
Samana Kaapiya Thalaivargal
Tamil Ilakiya Varalaru
Kongu Selvangal
Ilakiyangalil Kongu
Kongu Malargal
Kongu Manigal
Manuscripst Publications
Thakkai Ramayanam
Thalaya Nallur Kuravanji
Periyannan Kuravanji
Links
‎
---
✅Finalised Page