Isaac Henry Hacker
From Tamil Wiki
இந்தப் பக்கத்தை தமிழில் வாசிக்க: ஐசக் ஹென்றி ஹக்கர் ‎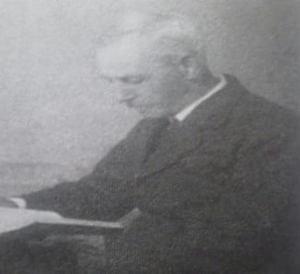 Isaac Henry Hacker (1848 - 1933) was an educator, historian and a missionary of the London Mission Society.
Birth and Education
Isaac Henry Hacker was born on July 7, 1848 in Birmingham, England and was ordained as priest of Church of England on October 3, 1877.
Personal Life
Isaac Henry Hacker married Elizabeth Dymond Pollard in 1849. Elizabeth died on April 1, 1885 at the age of 36 in Muttom beach. Hacker then married Winifred Downing née Baylis in Neyyoor on August 24, 1887.
Religious Service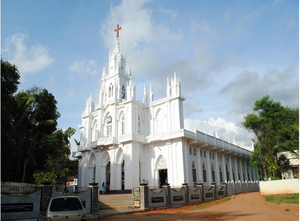 Isaac Henry Hacker became a clergyman with the London Mission Society. Isaac Henry Hacker was sent to Neyyoor after RV Baylis died on January 9, 1878 and continued his services as clergyman and educator. Isaac Henry Hacker and his wife Daymond built schools in the area of Palliadi. Isaac Henry Hacker offered his religious services for 42 years. Isaac Henry Hacker built 18 churches and the churches contain letters 'IHH'. Isaac Henry Hacker. He continued working with his contemporaries like James Emlin and had recalled the names of John Lowe, James Doherty, Mrs. Doherty and Samuel Metteer in his books.
Journalism
Isaac Henry Hacker ran a magazine called Desa Ubakari and was one the oldest Christian magazines.
Demise
Isaac Henry Hacker moved to Kodaikanal and died on May 5, 1933.
Memorial
Built on December 24, 1957 in Moolachal near Thakkalai, a church was named the Reverend Hacker Memorial Church (Hacker Memorial Church[1]).
Books
Isaac Henry Hacker has written very detailed books about his religious services, which includes some rare photographs. These books are considered very useful in knowing the history of Southern Tamil Nadu and Kerala.
The hundred years in Trivancore[2]
Memories of Thomies Smith Thomson
He built many churches & he become author in Desopahari
Land of Palms
References
Footnotes
‎
---
✅Finalised Page