C. Arumugapillai
From Tamil Wiki
இந்தப் பக்கத்தை தமிழில் வாசிக்க: சி. ஆறுமுகப்பிள்ளை ‎

C. Arumugapillai was a Tamil scholar and a Shaiva scholar. He was one of the minor literature writers in Eelam.
Biography
He lived in the late 19th century in Udupiddy, Jaffna. He was known as Appukutty Upadhiyayar.
Literary Life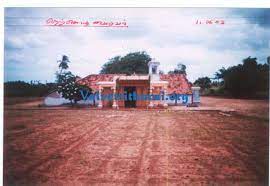 He learned the grammar and literature of Tamil from Valvai S. Vayathilinga Pillai. He assisted Vaiman Kathiravapillai with dictionary work. In 1887, he compiled and published his father's songs, titled Kumaraswamy Mudaliar Kavithirattu. He wrote anti-Christian books on Christian sectarianism, Christian heresy, and biblical history. He wrote novels on Shaivism. He sang pathigams with Urikaadu Nerkozhu Vairavar as the lead.
Novels
Padhigam
Urikaadu Nerkozhu Vairavar
Others
Kirithupalapirivinai
Christusamaya Pedham (1889)
Viviliyanool Varalaru (1889)
References
Dictionary of biography of the Tamils of Ceylon, 1997 (compiled by S. Arumugam)
Eela Naatin Tamil Sudar Manigal - Thenpuloliyur Mu. Ganapathipillai
Sitrilakitya Pulavar Agaradhi : Na. Vi. Jeyaraman
‎
---
✅Finalised Page