Annie Crouch
From Tamil Wiki
இந்தப் பக்கத்தை தமிழில் வாசிக்க: ஆன்னி கிரவுச் ‎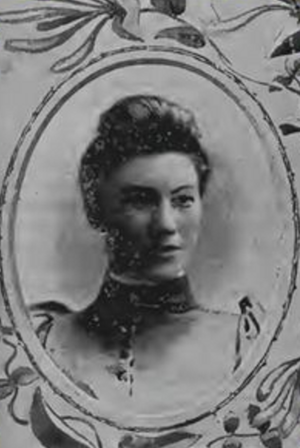 Annie Crouch (17 July 1863 - 2 November 1941) was an Australian. She was a member of the London Missionary Society. She contributed to the development of education in Salem, Tamil Nadu.
Birth
She was born on July 17, 1863 in Hobart in Tasmania, Australia.
Work in Education
In 1889, Annie travelled to Salem in Tamil Nadu, India, through an Australian service organization. There, she assisted Sister Lois Ansley Cox in running the London Missionary Society's educational initiatives. In 1891, Sister Lois Cox died at the age of 27. In 1892, on Annie's request, Sister Margaret Lodge came to Salem from Hobart, Australia. They set up a center for the London Missionary Society in Hastampatti, Salem and started an educational institute for girls. Initially, a non-residential school it was later converted into a boarding school. A school was built in memory of the late Sister Lois Cox, named 'Sister Lois Cox Memorial Girls' Boarding School'. Later, it started to function as C.S.I Hobart Girls High School. Annie returned to Australia in 1922.
Death
Annie Crouch died on November 2, 1941, in Oatlands, Tasmania, Australia.
Links
‎
---
✅Finalised Page