A. S. Sundararajan
From Tamil Wiki
இந்தப் பக்கத்தை தமிழில் வாசிக்க: அ.சே.சுந்தரராஜன் ‎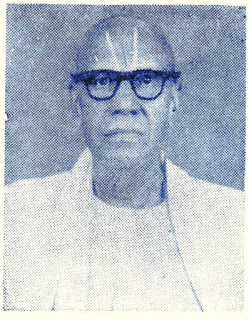 A. S. Sundararajan (Born: 1899) (Prof. Anbil S. Sundararajan) was a scholar of the Kamba Ramayana. He also compiled and presented a dictionary for it.
Birth & Education
A. S. Sundararajan was born in 1899 in Anbil, near Trichy. He holds a bachelor's degree in history from St. Joseph's College, Trichy.
Personal Life
A. S. Sundararajan worked as a Tamil teacher for 22 years in Jaffna from Year 1922 in Parameswaran College and Ramanathan College established by Ramanatha Vallal.
His books were taught at Chennai, Annamalai and Sri Lankan Universities.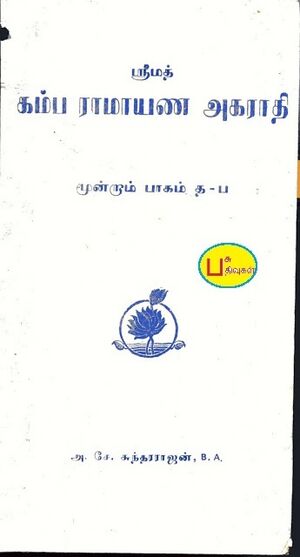 Contribution
A. S. Sundararajan compiled and published a dictionary of the Kamba Ramayana entitled Kamba Ramayana Dictionary (1-5). This book has not been reprinted since 1978.
Books written and published by him,
Kamban Kaithai Kovai - 1-3[2]
Rama Kathai (Surukkam)[3]
Nalan Saritham (Surukkam)[4]
Tamil Amutham[5]
Villi Bharatham (Surukkam)
Kamba Ramayana Agarathi 1-5
Kambarum Ulagiyalum
References
Footnotes
‎
---
✅Finalised Page