A. Kumaraswamy Pulavar
From Tamil Wiki
இந்தப் பக்கத்தை தமிழில் வாசிக்க: அ. குமாரசுவாமிப் புலவர் ‎

A. Kumaraswamy Pulavar (January 18, 1854 – March 23, 1922) was a Sri Lankan Tamil, Saivite scholar, a versatile Eelam poet, publisher, orator, and author.
Birth & Education
Kumaraswamy Pulavar was born on January 18, 1854, in Chunnakam, Jaffna, as the son of Ambalavanar and Chidambarammmai. Vedaranyam Namasivaya Desikar started Pulavar's yedu (a procedure of initiating learning) at the age of five. He studied in Mallakam English school and later studied Tamil from Chunnakam Murugesa Pandit. He approached Naganatha Pandit and learned Sanskrit . Furthermore, he studied Nithicharam, Ramothantham, Chanakya Sathakam, Muktapotham, Maagam, Iraguvamsam, and Sakunthalam, written in Snaskrit. He learned Saivite philosophy and the history of famous Saivites from Namasivaya Desikar.
Teachers
Aalavetti Kanagasabai
Arumuga Navalar
Personal Life
In 1892, He married Chinnachiyammaiyar, daughter of the Uduvil Mayilvakanam and Nagamuthammayar . A. Kumaraswamy Pulavar had a daughter, Visalakshmiammaiyar (1893-1925), and two sons, Ambalavanar (1895-1974) and Muthukumaraswamy Pillai (1900-1987). Both sons excelled in Tamil education and worked as teachers in several schools in Jaffna. A. Kumaraswamy Pulavar's younger son worked as a Tamil lecturer at Loyola College, Chennai from 1930-1932. Moreover, his two sons published the books of A. Kumaraswamy Pulavar and Muthukumara Kavirayar.
Teaching
In 1878, A. Kumaraswamy Pulavar worked as a teacher at the Saivaprakasa Vidyalaya in Elalai, Jaffna. On October 1, 1902, he became the principal of the Vannarpannai Saivaprakasha Vidyalaya. He taught Tamil grammar, literature, Saivite philosophy, Sanskrit grammar, and literature.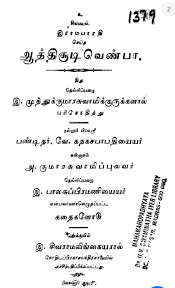 Students
Punnalai Kattuvan C. Ganesh Iyer
Vidvan Sivanandaiyar
Tellippalai Balasubramania Iyer
Tellippalai Subramania Pillai
Ilavaalai K. Sankaran Pillai
Tellippalai Na. Mayilvakanam Pillai
Mavittapuram Viswanatha Mudaliar
Kaiyitti Ponnaiyyar
Chunnakam Manikkathiyagarasa Pandit
Elalai V. Thambaiyya Pillai
Kokkuvil Ilayathambi Pillai
Elavaalai K. Sankara Pillai
Kokkuvil C. Muruges Iyer
Kandharodai A. Kandaiah Pillai
Vattukottai K. Chidambaranath
Vannarpannai A. Shanmugaratna Iyer
Punnalaikattuvan C. Ganesh Iyer
South Coimbatore Cha. Kandaiah Pandit
Uduvil V. M. Rathineswara Iyer
Uduvil M. Jagannath
Karainagar Cha. Panchachara Iyer
Irupalai C. Vedaraniya Desikar
Irupalai C. Thiyagarasa Pillai
Thavadi M. Ponnayapillai
Nayanmarkattu S. Sivachidambara Pillai
Neerveli V. Mayilvaganam Pillai
Tellippalai West C. Kathari Pillai
Vedaraniyam T. Arunachal Desikar
Sirupitti T. Karthikeyan Pillai
Nallur C. Kurumurthy Sivacharyar
Mattuvil Pandidamani C. Ganapathi Pillai
Batticaloa Pulavarmani A. Periyathambi Pillai
Friends
Urezhu S. Saravanamuthu Pulavar
Maanipai A. Muthuthambi Pillai
Chunnakam M. Vaithiyanathapillai
Naganatha Pandit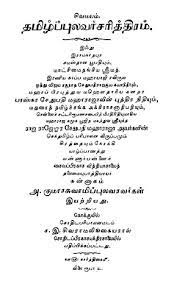 Literary Life
In 1886, he translated the book Ithopadesam. He translated many Sanskrit books into Tamil. A. Kumaraswamy Pulavar composed poems, "Pathigams", "Oonjal", "Sindhu", "Irattaimanimalai", "Attakam", "Kummi" and translated texts.
In 1913, a team led by Chandler in Chennai sent a sample copy of the Tamil dictionary to the Jaffna Tamil Society. On April 4, 1913, Kumaraswamy Pillai examined this and submitted a report. The errors he pointed out were accepted. A. Kumaraswamy Pulavar was a member of the Jaffna Tamil Sangam for the rest of his life. He wrote several articles on its behalf and delivered several lectures.
Founder of the Madurai Tamil Sangam, Pandithurai Thevar made Kumaraswamy Pillai a member of the society on October 17, 1902. He wrote numerous articles for the society's magazine, Senthamizh. In 1923, the society published Ramothantam, the last book of A. Kumaraswamy Pulavar.
Death
A. Kumaraswamy Pulavar died on March 23, 1922, of diarrhea and fever. His student Pandithamani C. Ganapathipillai took care of him during his final days. He sang a requiem when Pulavar's body was cremated.
List of Books
Pathigams
Vathulai Kathiresan Pathigam (1884)
Vathulai Manikkavinayagar Pathigam (1884)
Maavai Pathigam (1892)
Thunaivai Arasadi Vinayagar Pathigam (1894)
Amravati Puthur Balavinayagar Pathigam (1897)
Oonjal
Vathulai Kathiresan Oonjal (1884)
Kirimalai Nakulaser Oonjal (1896)
Elali Athiadi Vinayakar Oonjal (1897)
Kailaya Pillaiyar Oonjal(1904)
Kopay Velleruvai Vinayakar Oonjal (1905)
Villicity Porkalandhambai Bairavar Oonjal (1912)
Tellippalai Thillaiyitti Amman Oonjal (1915)
Pannalai Vallimalai Kandaswamy Oonjal(1916)
Arali Muthumariamman Oonjal(1921)
Other Small Literatures
Vathulai Kathiresan Sindhu (1884)
Mavaiyirattai Manimalai (1896)
Nakulaser Sathakam (Dasagam) (1896)
Athiadi Vinayakar Attakam (1897)
Kummi
Milechamadavikarpaka Kummi (1888)
Translated Poems
Ekaviruthabaratham etc. (1896)
Megathootha Karigai (1896)
Chanakya Neethivenpa (1914)
Ramothantham (1921)
Prose Books
Thirukkaraisai Purana Pozhippurai (1890)
Soodamani Nikandu First Volume Glossary (1896)
Soodamani Nikandu Second Volume Glossary (1900)
Soodamani Nikandu First five Volume Glossary (1900)
Ilakkana Chandrikai (1897)
Kannaki Kathai (1900)
Yapparungala Pozhippurai (1900)
Raguvamsa Karupporul(1900)
Venpaa Pattiyal Pozhippurai (1900)
Kalaisai Sledai Venpa Arumbathavurai (1901)
Needhi Neri Villaka Puthurai(1901)
Marasaiandhadhi Arumpathaurai (1901)
Tandiyalankara Puthurai (1903)
Thiruvadavoor Purana Puthurai (1904)
Yapparungalakarikai Puthurai (1908)
Muthakapanchavinchathi Kuripurai (1909)
Agaporul Vilakka Puthurai(1912)
Vinaipagupatha Vilakkam(1913)
Ilakkiya Sollagarathi (1915)
Tamil Pulavar Charitram(1916)
Ramayanam Balakandam Arumbathavurai (1918)
Erelubathu Polipurai (1920)
Ithobathesam(1920)
Kalvalayandadhi Pathaurai (1921)
Sisubala Charitham (1921)
Iraguvamsa Sarithamirtham (1922)
Published Books
Ithobathesam (1886)
Nakulamalai Kuravanchi Natagam (1895)
Yapparungkalakaarigai Pazhayaurai (1900)
Acharakovai (1900)
Nanmanikkadigai (1900)
Sivasethira Vilakkam (1901)
Urichonikandu (1902)
Thiruvathavoor Puranamoolam (1902)
Pazhamozhi Vilakkam(1903)
Satasarakavithirattu (1901)
Sivathothirakavi Thirattu (1911)
Attichoodi Venpa (1901)
References
Dictionary of biography of the Tamils ​​of Ceylon, 1997 (compiled by S. Arumugam)
Tamil Flames of Eelam - Thenpuloliyur M. Ganapathipillai
சிற்றிலக்கிய புலவர் அகராதி: N. V. Jayaraman
‎
---
✅Finalised Page