A. Ekamparanathan
From Tamil Wiki
இந்தப் பக்கத்தை தமிழில் வாசிக்க: ஏ.ஏகாம்பரநாதன் ‎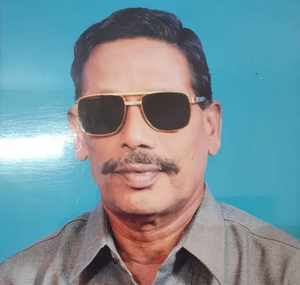 A. Ekamparanathan (1945 – September 4, 2020) was an archaeological researcher who recorded the Jain routes comprehensively. A. Ekamparanathan visited the Jain temples in person and wrote books on the basis of the inscriptions and statues.
Research Work
A. Ekamparanathan retired as the Head of the Department of Ancient History and Archaeology, University of Madras. A. Ekamparanathan published 20 books and more than 50 research articles on Jainism.
Death
A. Ekamparanathan passed away on September 4, 2020 in Chennai.
Books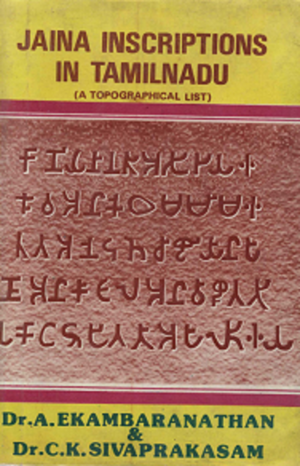 Tamil
Thondaimandala samanathalangal
Sree Munigiri Karanthai Thikampara Jaina Thiruthala Varalaaru[1]
Kazhugumalaiyum Samanamum - 1993
Cholar Aatchikkaalathil Aamanathin Valarchchi - 2000
Thirunarungkondai Varalaaru[2]
Thamizhakathil Samanar Kalvettukkal - 1987[3]
English
Jaina Inscriptions in Tamilnadu (A Topographical List). Dr. A. Ekamparanathan, M.A., Ph.D.
Jainism in Tamilnadu: Art and Archaeology by A. Ekamparanathan
Jaina Iconography in Tamilnadu, A. Ekamparanathan, Shri Bharatvarshiya Digamber Jain (Tirtha Sanrakshini) Mahasabha
Research Articles
Some Thoughts on the Identification of Jaina Images in Tamilnadu (December 11, 2010)[4]
Tirthankar Images in Tamilnadu (February 07, 2011)[5]
Donation of Books from Prof. Nagarajaiah Hampa (November 18, 2021)
Demarcating Sacred Space: The Jaina Images at Kazhugumalai (November 17, 2021)
History of Jainism : Jainism in Tamil Nadu (October 11, 2021)
List of Contributors (July 30, 2015)
References
Footnotes
‎
---
✅Finalised Page