A.S. Raghavan
From Tamil Wiki
இந்தப் பக்கத்தை தமிழில் வாசிக்க: ஏ.எஸ்.ராகவன் ‎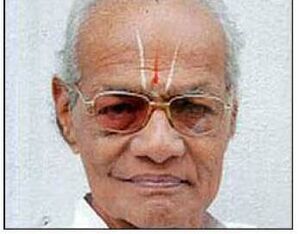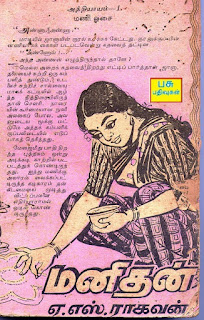 A.S. Raghavan (1928-2012) was a Tamil writer. He wrote short stories and serialized fiction inpopular Tamil magazines.
Birth, Education
A.S. Raghavan was born in 1928 in Karur. He studied in Karur until he completed high school.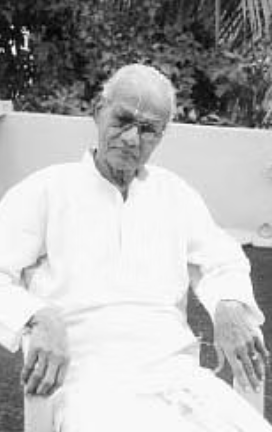 Personal Life
A.S. Raghavan worked in Southern Railways. Writer Indira Soundarajan is the nephew of A.S Raghavan. Raghavan had three sons and three daughters. Among them Rajarishi (Venkatesh), Shailaja (Maithili Narayanan) are both writers.
Literary life
At the age of 22, A.S. Raghavan wrote a short story titled Salima Begum, which was published in Ananda Vikatan magazine. He continued to write stories for Tamil weekly magazines. His novel Manithan won a prize in the silver jubilee competition of Ananda Vikatan. In the same year he received Ananda Vikatans prizes for his short story and play as well.
Organizational functions
He was a close associate and student of Triloka Sitaram. He co-founded the Trichy Writers Association with Triloka Sitaram, Mi.Pa. Somu, T.N. Suki Subramanian and Krishnasamy Reddiyar. As its secretary, he held writers' conferences.
Death
A.S. Raghavan passed away on 8 July 2012.
Awards, prizes
Ilakkiya Chindanai Prize - For the Short Story Pinnani (Selected by A. Sinivasa Rao)
Ananda Vikatan Novel Competition Award -Manithan
Kalaimagal Award
Literary Significance
There were two traditions of writers who portrayed traditional values in the context of family life in popular Tamil literature. One line of writers embodied Tamil antiquity and values. A prime example for this tradition is Mu. Varadarajan. Another group, led by C. Rajagopalachari, emphasized Hindu values. Writers like Ku. Rajavelu and Mi.Pa. Somu belong to that line. A.S. Raghavan, who was from the same tradition, wrote works that presented traditional morals and ethics to the general public through his simple, straightforward descriptions of life.
Books
A.S. Raghavan wrote 15 novels and over two hundred short stories.
Novels
Manithan
Malarntha Manam
Uyir Nonbu
Theerthakadaiyinile
Suyamvaram
Short Stories
Anbin Vazhi
Unarvin Vizhippu
References
‎
---
✅Finalised Page