A.Ra.Sivakumaran
From Tamil Wiki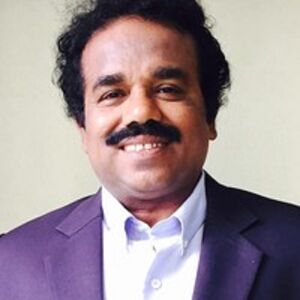 இந்தப் பக்கத்தை தமிழில் வாசிக்க: ஆ.ரா.சிவகுமாரன் ‎

A Ra Sivakumaran (15 November 1954) is a Tamil scholar and educationist. He is a historian and scholar of Singaporean Tamil literature. He has worked in various educational institutes in Singapore.
Birth, Education
A Ra Sivakumaran was born on 15 November 1954 to Arumugam Ramasamy and Abhirami, in Tirumalairayanpattinam near Karaikal in Tamil Nadu. He completed his primary education in Tirumalairayanpattinam Swaminatha Mudaliar Primary School and completed middle school and high school at Tirumalairayanpattinam Government High School. After finishing an 'admission course' at Arignar Anna Arts College, Karaikal, he obtained a B.A. in Tamil from Tagore Arts College, Pondicherry (then affiliated to Anna University, Chennai). He moved to Singapore after obtaining a post-graduate degree from Government Arts College in Kumbakonam.
Between 1981 and 1983, he underwent a teacher training course at the National Institute of Education, Singapore. He completed his Ph.D. at the Department of Tamil, Nanyang Technological University, Singapore. His dissertation, done under the supervision of Dr. Suba Thinnappan, was on the topic 'A Review of Singapore Tamil Literature from 1965 to 1990'.
Personal Life
A Ra Sivakumaran's married K.Thenmozhi. They have two children, Vanidasan and Ambika. Both are engineers. Sivakumaran is a citizen of Singapore.
Educational Work
Sivakumaran joined the Catholic Elementary College in Singapore in 1980 as a temporary teacher. He later received teacher training at the National Institute of Education of Singapore and became a full-time teacher at the same institution. He taught Tamil at the Umar Pulavar Tamil Language Centre and Temasek Secondary School. He became a Tamil teacher at Nanyang Primary College and later became a professor at the National Institute of Education, Nanyang Technological University. In 2007, he became the head of the Tamil department. He retired on 31 December 2019.
Research Work
Sivakumaran's contributions span two fields of work - one as a Singapore-Tamil literary historian and the other, as a publisher of books in the domain. He extensively studied Singaporean traditional poetry (marabukkavidhai) as well as Singaporean children's literature in Tamil. He co-authored the history of Singaporean Tamil literature with Suba Thinnappan. He has served as the publisher and editor of more than 25 Singaporean literary texts.
Awards
Lifetime Achievement Award for Best Teacher, Asian Language and Culture ALC
Books
A Review of Singaporean Traditional Poetry
A Review of Singapore Children's Literature.
History of Singaporean Tamil Literature (with Subha Thinnappan)
English
Reference
‎
---
✅Finalised Page