User:Anandakumar Krishnan
From Tamil Wiki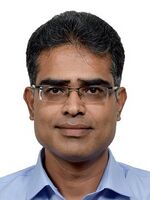 Anand (Anandakumar Krishnan) lives in Tiruppur, Tamil Nadu.
Anand has been with the tech industry and is currently founding an edtech firm jointly with his friends.
Anand is an avid reader and passionate about literature. His interests include understanding different cultures, learning history and philosophy.
Anand is a contributor for the English pages in Tamil Wiki .