Srirangathu Devathaigal
From Tamil Wiki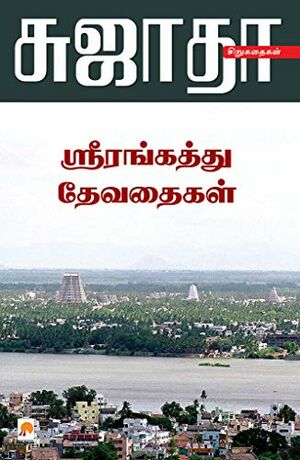 இந்தப் பக்கத்தை தமிழில் வாசிக்க: ஸ்ரீரங்கத்துத் தேவதைகள் ‎

Srirangathu Devathaigal is a collection of short stories written by Sujatha. These were Sujatha's childhood experiences when he grew up in Srirangam. These stories were a mix of real experience and fantasy. Most of the stories narrated as notes on his personal experiences. The stories are considered significant literary works due to the candor they have.
Publication
Sujatha wrote these stories in the weekly magazine Ananda Vikatan. Later they got published as a book.
Content
Kadavuluku Kaditham
RaViRa
Gundumani
VGR
Thinna
Chinna Ra
Pen Vesham
Erakuraiya Genius
Paperil Paer
Paambu
Ethirveedu
Krishna Leela
Kadhal Kaditham
Maru
Literary Significance
Sujatha's playful writing style aptly fits the mentality of adolescent memories. Since the characters were narrated from memory, the short descriptions of them fit naturally. The writing style closely resembles the article stories written by Va. Ramasamy Iyengar and Savi.
References
‎
---
✅Finalised Page